Disposable Subcuticular Suture
The suture passer is a medical device used for suture grasping and retrieval when closing up tissues.
There are many benefits to the use of nitinol in the construction of the subcuticular suture. Made of nickel-titanium alloy, the suture wire does not collect bacteria easily so it won't cause a negative reaction with the tissue, and the simple design of the suture wire makes it easy to remove once the wound heals, leaving the skin intact.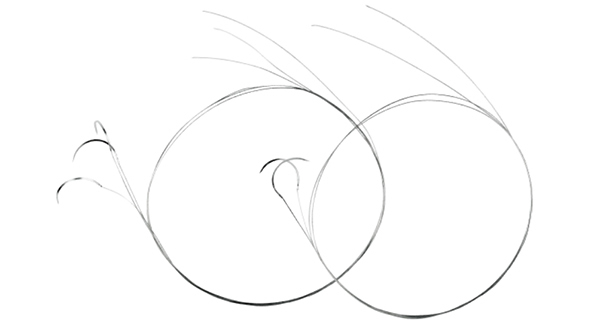 Features of Subcuticular Suture
1. The intradermal suture is a non-absorbable, sterile suture that is biologically compatible with the tissue it closes so the tissue won't react negatively to the suture.
2. With a tensile strength better than that of steel wire, the nitinol suture is unlikely to break.
3. Surgeons needn't worry about the uneven pull on both sides of the wound, as the subcuticular suture aligns with itself automatically.
4. The suture wire can be left within the subcuticular tissue for as long as it takes the wound to heal. Cut off the wire and remove it when it is no longer needed.
5. Ultra-smooth surface facilitates wire removal, without dragging or cutting surrounding tissue.
6. Subcuticular suture is a technique that can achieve scar-free incision closure if done successfully.
Clinical Applications
1. Gynecology
Used to close abdominal surgical incisions during cesarean section or other gynecological operations such as perineotomy
2. General Surgery
Transcervical thyroidectomy, mammary gland surgery, thoracic surgery, laparoscopic surgery, and other surgical operations that require subcuticular suturing
3. Traumatology
Close wounds caused by accident or violence
4. Burns and Scalds Treatment
Skin grafting
5. Plastic Surgery
Repair incisions, remove old scars
Technical Specs
Specification
Suture Wire Diameter Range (mm)
Specification
Suture Wire Diameter Range (mm)
Conventional
Metric system
Conventional
Metric system
12-0
0.01
0.001-0.009
2-0
3
0.300-0.349
11-0
0.1
0.010-0.019
0
3.5
0.350-0.399
10-0
0.2
0.020-0.029
1
4
0.400-0.499
9-0
0.3
0.030-0.039
2
5
0.500-0.599
8-0
0.4
0.040-0.049
3.4
6
0.600-0.699
7-0
0.5
0.050-0.069
5
7
0.700-0.799
6-0
0.7
0.070-0.099
6
8
0.800-0.899
5-0
1
0.100-0.149
7
9
0.900-0.999
4-0
1.5
0.150-0.199
8
10
1.000-1.099
3-0
2
0.200-0.249
9
11
1.100-1.199
2-0/T
2.5
0.250-0.299
10
12
1.200-1.299