Flattening Table
The Wecare TPJ-A is a flattening table with a jet-black aluminum work surface that provides a sharp contrast to identify tissue sections. On this table, sectioned tissues are heated to a point that the paraffin wax surrounding them melts off while leaving the tissue sections intact.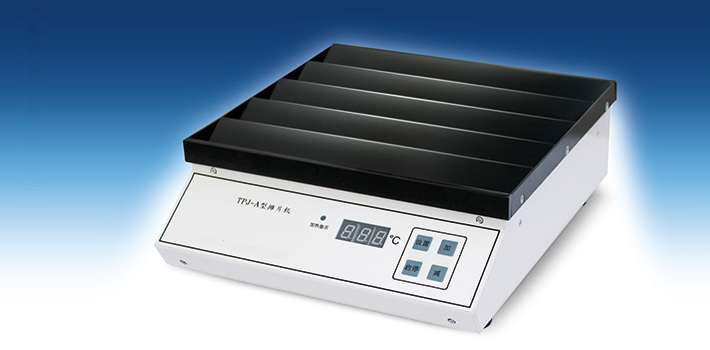 Quite energy-saving and easy to operate, the flattening table takes very little time to reach preset temperature. A compact design comes with a footprint small enough to fit in tight spaces.
Features of Flattening Table
1. Programmable control system, membrane keyboard
2. Memorizes the set value automatically
3. Three-in-one cleaning, heating, and drying design
4. Industry-leading flattening table configurations deliver reliable performance in a lightweight body.
5. To heat and dry up the tissue section, users can either insert the sectioned tissue at an angle or put it on a slide rack.
6. Aluminum work surface provides high thermal conductivity rates and even heating for outstanding performance.
Related Specifications
| | |
| --- | --- |
| Voltage | 220v, 50Hz |
| Power | 250w |
| Temperature | Room ambient~99 ℃ . Insert the slide into the slot at a 20 ° angle. The work surface accommodates a total of 60 slides. |
| Dimensions | 330×300×115mm |
| Net weight | 7kg |