Posterior Fixation System
, KSS-II5.5

KSS-II5.5 pedicle screw features trapezoidal threads which minimize external radial load felt by the screw head, prevent the screw from slipping out of place, and keep spinal segments firmly aligned and stabilized.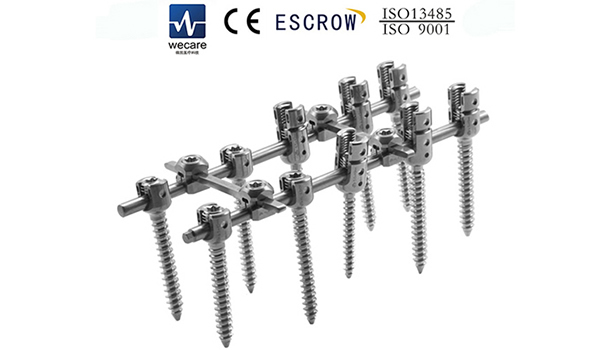 KSS-II5.5 Spinal Fixation System
Low-profile, cancellous screws are best accommodating to spinal bones. Enlarged root diameter reduces the risk of screw snapping off the bone during or after operation. The open tulip end snaps up the rod easily, tightly, and in an elastic manner. Unique torx head screw design prevents slipping when surgeons are tightening the screw into the pedicle.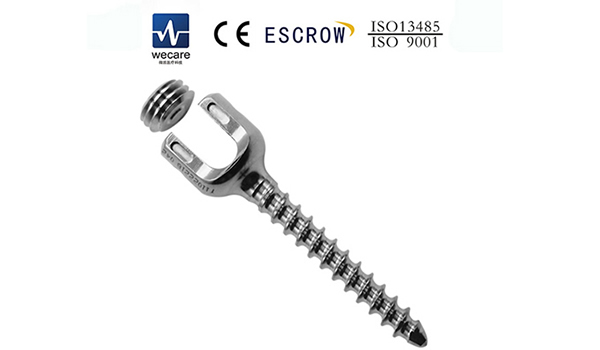 Technical Specs of Posterior Fixation System
Product Name
Material
Diameter (mm)
Length (mm)
Product ID No.
KSS 5.5 Pedicle screw with open tulip head
Titanium alloy
4.0
25
6214025
30
6214030
4.5
30
6214530
35
6214535
5.0
30
6215030
35
6215035
40
6215040
5.5
30
6215530
35
6215535
40
6215540
6.0
35
6216035
40
6216040
45
6216045
50
6216050
6.5
35
6216535
40
6216540
45
6216545
50
6216550
55
6216555
7.0
35
6217035
40
6217040
45
6217045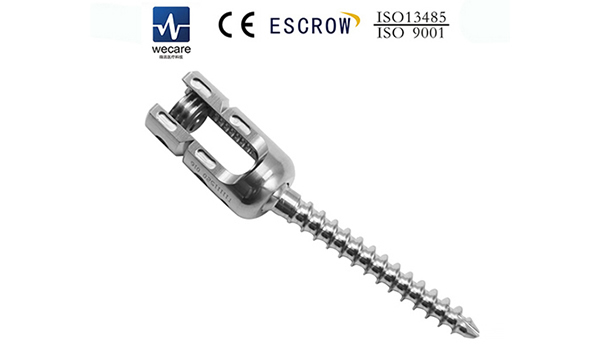 Technical Specs of Posterior Fixation System
Product Name
Material
Diameter (mm)
Length (mm)
Product ID No.
KSS 5.5 Multi-axial breakaway pedicle screw with open tulip head
Titanium alloy
4.0
25
6234025
30
6234030
4.5
30
6234530
35
6234535
5.0
30
6235030
35
6235035
40
6235040
5.5
30
6235530
35
6235535
40
6235540
6.0
30
6236030
35
6236035
40
6236040
45
6236045
6.5
35
6236535
40
6236540
45
6236545
50
6236550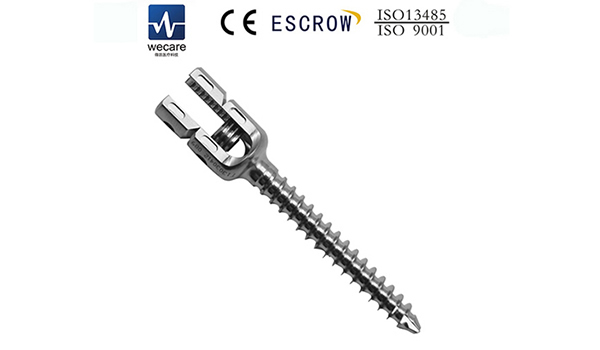 Technical Specs of Posterior Fixation System
Product Name
Material
Diameter (mm)
Length (mm)
Product ID No.
KSS 5.5 break-away pedicle screw with open tulip head
Titanium alloy
4.0
25
6224025
30
6224030
4.5
30
6224530
35
6224535
5.0
30
6225030
35
6225035
5.5
35
6225535
40
6225540
45
6225545
6.0
35
6226035
40
6226040
45
6226045
50
6226050
6.5
35
6226535
40
6226540
45
6226545
50
6226550
7.0
35
6227035
40
6227040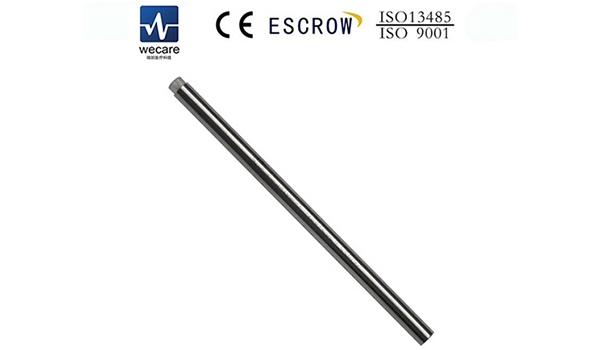 Technical Specs of Posterior Fixation System
Product Name
Material
Diameter (mm)
Length (mm)
Product ID No.
Rod
Titanium alloy
5.5
60-120 (minimum increment of 10mm)
6240060-120
140-360 (minimum increment of 20mm)
62400140-360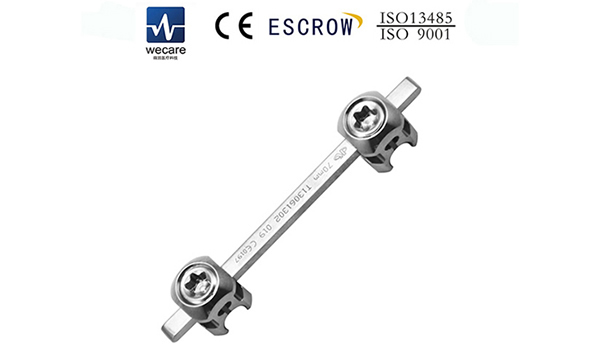 Technical Specs of Posterior Fixation System
Product Name
Material
Diameter (mm)
Length (mm)
Product ID No.
EF5.5 cross connector
Titanium alloy
5.5
50
6290050
60
6290060
70/80
6290070/80