Spinal Fixation System
, KSS-III6.0 (Slip-Resistant)

Fixing a bone break is a slow process. Wecare provides a range of spinal fixation systems that include bolts, rods, connectors and pedicle screws needed to help realign the bone fracture into its normal position and keep the broken bone stable in order to heal the right way. Rods for open reduction are made of titanium alloy. Their heads provide a +12°range of motion in standard diction, while tails offer a -16° range of motion, allowing these rods to reposition the spinal segments that have been curved inward. Note that the excessive inward curvature of the spine is technically called lordosis.

Another noteworthy surgical instrument included in this spinal fixation system is the levator. Right after the pedicle screw is driven into a depressed spinal segment, the levator is used as the threads inside the leavtor tube engage those on the long pedicle screw and rotate clockwise. By doing so, the depressed spinal segment is raised into its normal position. For more information on the orthopedic surgical instruments, please browse through our webpage.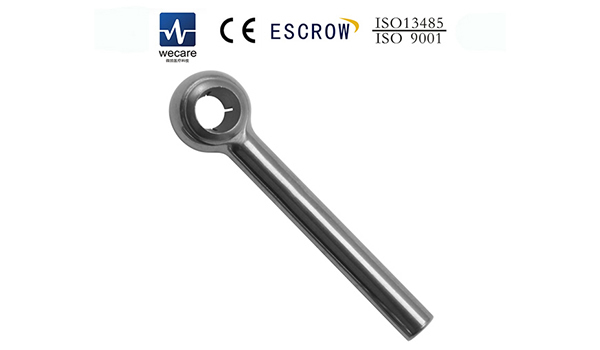 Technical Specs of Spinal Fixation System
| | | | | |
| --- | --- | --- | --- | --- |
| Product name | Material | Diameter (mm) | Length (mm) | Product ID No. |
| Rod for Open Reduction | Titanium alloy | 6.0 | 45 | 6040045 |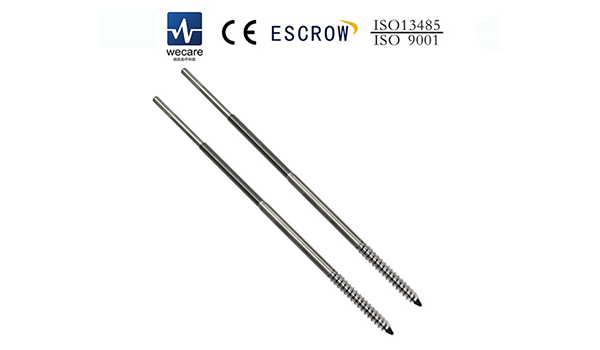 Technical Specs of Spinal Fixation System
Product name
Material
Diameter (mm)
Length (mm)
Product ID No.
Extended Pedicle Screw
Titanium alloy
5.5
30
6335530
35
6335535
6.0
35
6336035
40
6336040
6.5
40
6336540
45
6336545
50
6336550
7.0
45
6337045
Product name
Material
Diameter
Length (mm)
Product ID No.
KSS 6.0 Pedicle screw with open tulip head
Titanium alloy
4.5
30
58145
35
58145
5.0
30
58150
35
58150
5.5
35
58155
40
58155
6.0
35
58160
40
58160
45
58160
6.5
35
58165
40
58165
45
58165
50
58165
7.0
35
58170
40
58170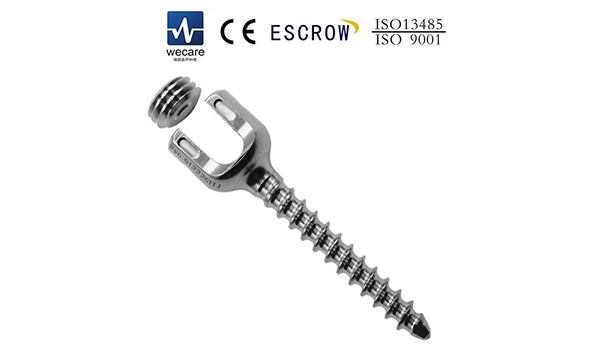 Product name
Material
Diameter
Length (mm)
Product ID No.
KSS 6.0 breakaway pedicle screw with open tulip head
Titanium alloy
4.0
30
58140
4.5
30
58145
35
58145
5.0
30
58150
35
58150
5.5
35
58155
40
58155
45
58155
6.0
30
58160
35
58160
40
58160
45
58160
6.5
30
58165
35
58165
40
58165
45
58165
50
58165
55
58165